WORLD GOLF TEACHERS FEDERATION BYLAWS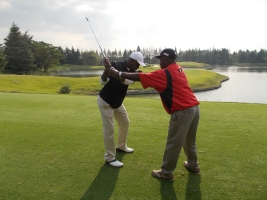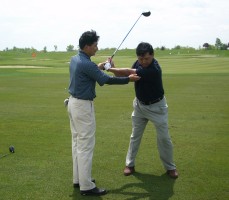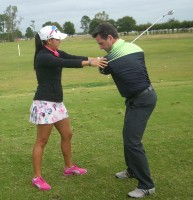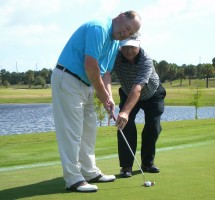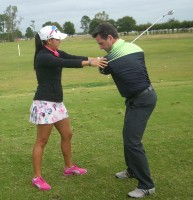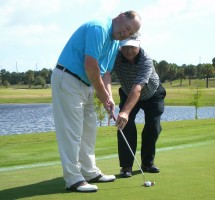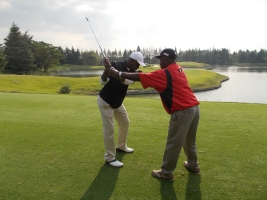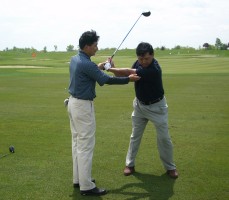 The World Golf Teachers Federation was established in 1989.  It is the largest organization of golf teaching professionals in the world with over 25,000 members consisting of 42 member nation federations.
The WGTF focuses mainly on the profession of teaching golf.  The areas of emphasis are based on communication skills as well as technical knowledge and playing ability.
The following World Golf Teachers Federation Bylaws are set forth in order to enact a standard of uniformity and professionalism in the golf teaching industry. Furthermore, they serve to help in the education and protection of the rights of golf teaching professionals as well as the presidents of all member federations.
ARTICLE I.  WGTF OBLIGATIONS TO MEMBER FEDERATIONS
Section One – To act as an ambassador and foster relations from the central and regional offices between all member federations of the WGTF.
Section Two – To ensure that all member federations are following the WGTF charter of bylaws in accordance to all WGTF guidelines. This guarantees uniformity, credibility and for the benefit of all, a standard of quality in golf instruction throughout the world.
Section Three – To provide exposure through Internet, media releases, public relations, member federation newsletters and co-sponsored events with all member nations.
Section Four – To provide each member federation access to other member federations' websites and publications.
Section Five – To co-sponsor the biennial World Golf Teachers Cup with various host federations.
Section Six – To promote and maintain relations with golf manufacturers and other golf related industry partners for the benefit of all members.
Section Seven – To offer all WGTF individual members the exclusive opportunity to purchase WGTF logoed merchandise as well as membership certification cards provided they are current members in good standing of their respective member nations.
ARTICLE II. ALL MEMBER NATIONS MUST BE IN ACCORDANCE WITH THE WGTF CHARTER REGULATIONS.
Section One – Member federations must be in accordance with the finest aspects of teaching golf; namely to show integrity, honor and respect to individual members and other member federations.
Section Two – The public has the right to expect the best, most up to date and uniformed instruction available; therefore it is the duty of each member federation to continue to strive for excellence in determining the most effective methods of golf instruction to teaching professionals.
Section Three – Only member nations in good standing shall maintain the right to identify themselves as current WGTF members.  Any representation to the contrary will result in permanent discontinuation of membership and affiliation.
Section Four – Member federations must meet professional financial obligations promptly and conduct all business dealings in a manner befitting the standards of the WGTF.
Section Five – Member federations shall recognize all WGTF members in good standing.  Any WGTF member requesting membership from another country must first be a member in good standing of his original country and willing to meet the financial obligations of both annual membership fees.  If a WGTF member resides in a nation other than his original for a period of more than six months per year, he may join that nation's federation without financial obligations to his original federation.
Section Six – No member nation is permitted to promote or conduct certification courses outside of their individual nation or previously agreed upon territories. Failure to comply with this stipulation will result in termination of WGTF membership. The only exception to this is if permission is received from the president of the host nation.  For example: In the case of a joint federation course, (i.e. German – French certification course) the participants will be certified according to their country of residence. Furthermore, no member nation is permitted to conduct any business activities in direct competition to another member nation.
Section Seven – On the occasion of the sale of a WGTF member federation to another party, the WGTF International Committee must approve the inclusion of the new entities WGTF membership by a 2/3-majority vote.
Section Eight – A certification course must be held within twelve months after the establishment of a new WGTF member federation.  All federations must conduct at least one certification course every twelve months.
ARTICLE III.   MEMBER FEDERATIONS SHALL CONDUCT ALL CERTIFICATION COURSES IN BASIC SIMILARITY TO WGTF GUIDELINES
Section One – All WGTF participants should be a minimum of 18 years of age. Any home study course must be approved by the WGTF board of members prior to promotion of the product. All playing ability tests must be conducted in person.
Section Two – All member federations must be in accordance with the WGTF playing ability exams (PAT).  This PAT must be a two-day scenario with 166 strokes being the maximum number of strokes for a participant under the age of 50.  The golf course where the PAT is conducted must also be a minimum of 6000 yards or equivalent meters.  Other requirement of strokes for various ages – 168 for 50-59, 172 for 60-69, and 176 for 70+ The PAT for women must be a maximum total of 170 for those under age 50 with an accordingly similar increase as the men's age categories.
Section Three – Each member federation certification course must have a rules examination during the course of the week.
Section Four – Each member federation's certification course must have a practical teaching examination. This examination may be verbal and/or written.
Section Five – During the certification process, dishonest activity by any candidate will not be tolerated.  Any candidate who displays intentional dishonest activity will not be eligible to retake the WGTF certification for a five-year period.  There will be no exceptions to this rule.
ARTICLE IV.  EACH MEMBER FEDERATION IS REQUIRED TO ADHERE TO THE FOLLOWING COMMUNICATION STANDARDS.
Section One – Section One – Golf Teaching Pro magazine is the official WGTF member publication. All WGTF member nations must participate in the promotion of their federation, by submitting timely information and usable photographs to the WGTF office by April 1st and September 1st of every year.  Those member nations, who do not participate in the promotion of their own federation, will result in the loss of WGTF membership.
The cost per magazine is $7 usd) plus shipping and handling.  A valid credit card number must be made available to the WGTF office in the United States to cover the above cost.  A 4% credit card fee will also be added to all credit card charges.
Any member nation that does not order the publication but utilizes various articles and copyright material for promotion on their website will be charged a minimum fee of $200.00 per article. Please request the use of these articles from the national office in the United States prior to use.
 ARTICLE V.   MEMBER FEDERATIONS ARE REQUIRED TO UPHOLD THE FOLLOWING STANDARDS AND FINANCIAL OBLIGATIONS.
Section One – Any WGTF President representing any nation or agreed upon territories who fail to act in accordance with the:
WGTF Bylaws set forth
The USGTF Code of Ethics
Conspires to compete with the WGTF
Takes undo advantage of their members
Act in any manor that is not in the best interest in the WGTF
will lose their right to promote, advertise, use any copyright material or be affiliated with the WGTF.
Section Two – Any WGTF President representing any nation or agreed upon territories who fails to submit their annual WGTF franchise fee on or before the due date will forfeit any further benefits and use in anyway of the WGTF name or namesake and will no longer be permitted to promote, advertise, use any copyright material or be affiliated with the WGTF.
Further member reinstatement will require a 2/3 majority vote by the WGTF International Committee.